MARK WRIGHT – Singer/Guitarist
Mark was born into a performing family in October 1972. His Nan (Evelyn Wright) was classically trained Soprano, His Dad (David Wright) played guitar fronted groups on the Northern Club Scene and named him so because he thought "Mark Wright" sounded like a good stage name.
Marks first cousin once removed is the highly acclaimed actor Sean Bean, although they only met once and neither of them remember the encounter.
He got his first acoustic guitar in 1979 and first performed on stage 2 years later singing "Blue Suede Shoes" with a Rock'n'Roll group in City Road WMC in Sheffield. His involvement with the performing arts continued with a main role in a Channel 4 drama production in 1982 – After The Ball with Colin 'fingers' Henry.
As soon as he was able Mark began touring & performing music semi-professionally in 1987 the with English arm of Norwegian YMCA group "Ten Sing" between School terms. This continued through his further education while he studied Film making, Art and Photography.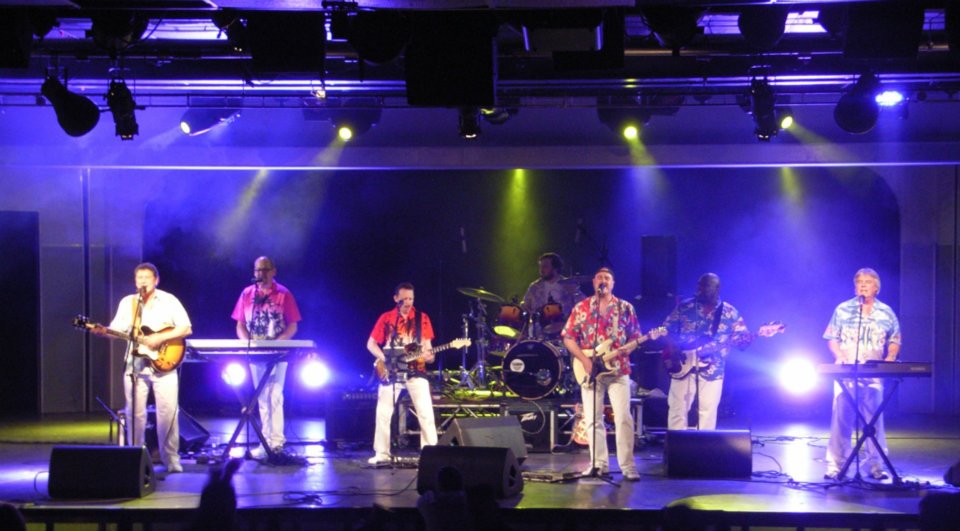 In 1989 Mark relocated to Northampton and had a succession of his own bands performing in pubs, clubs, functions and during this time he met Roger Nicholas who went on to join British harmony group Gidea Park, Mark would also go on to join Gidea Park as a part time member later in his musical career.
Since then he has performed extensively at festivals and theatres across the UK & Europe as either a front man or as part of the ensemble. Some of the highlights have been; backing well known artists including Original members of The Kinks, The Hollies, Dave Berry, Jess Conrad, Billie Davis, Mike Berry and many more…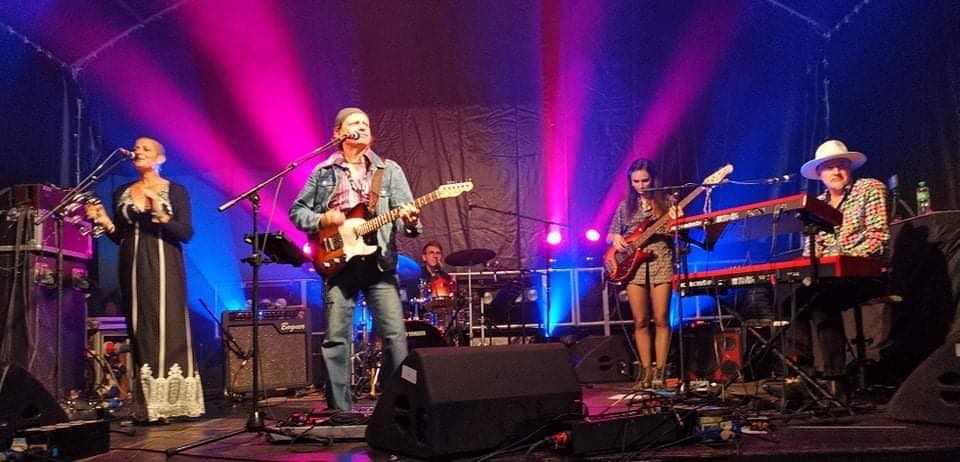 Mark has also enjoyed working as guitarist and vocal coach with the Northampton Gang Show.
He has toured with an Elvis Presley tribute show and New Orleans funk group Boogaloosa.
As a versatile performer Mark gets commissioned for recording session (e.g. guitar on Score for a Twist and Shout Production "The Inside Man") and once sang on a radio jingle for the Chilli Village restaurant in Northampton.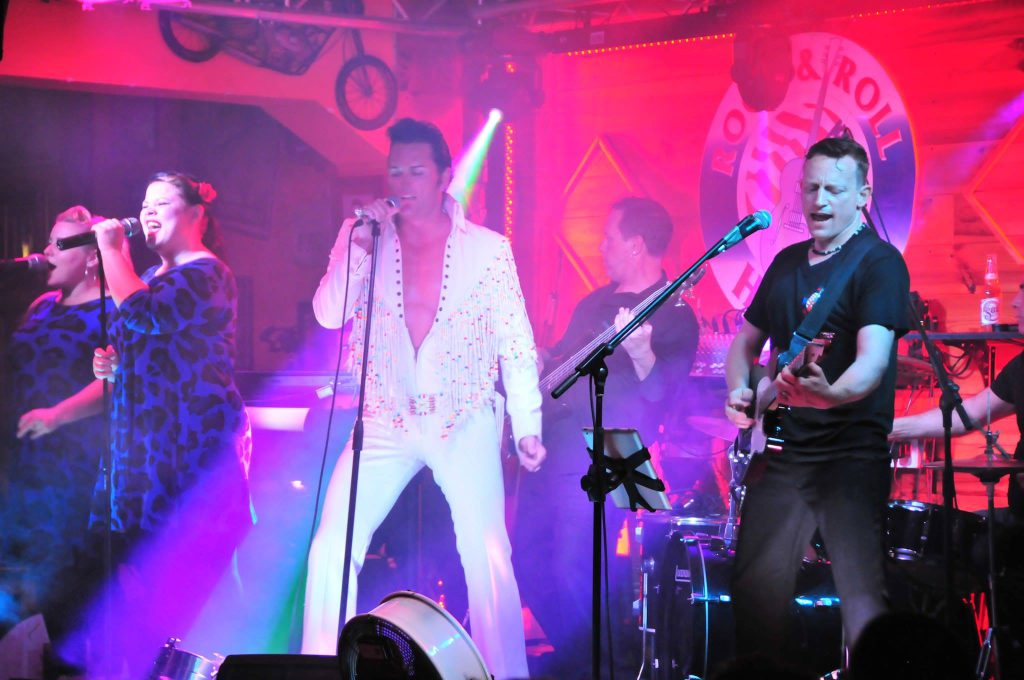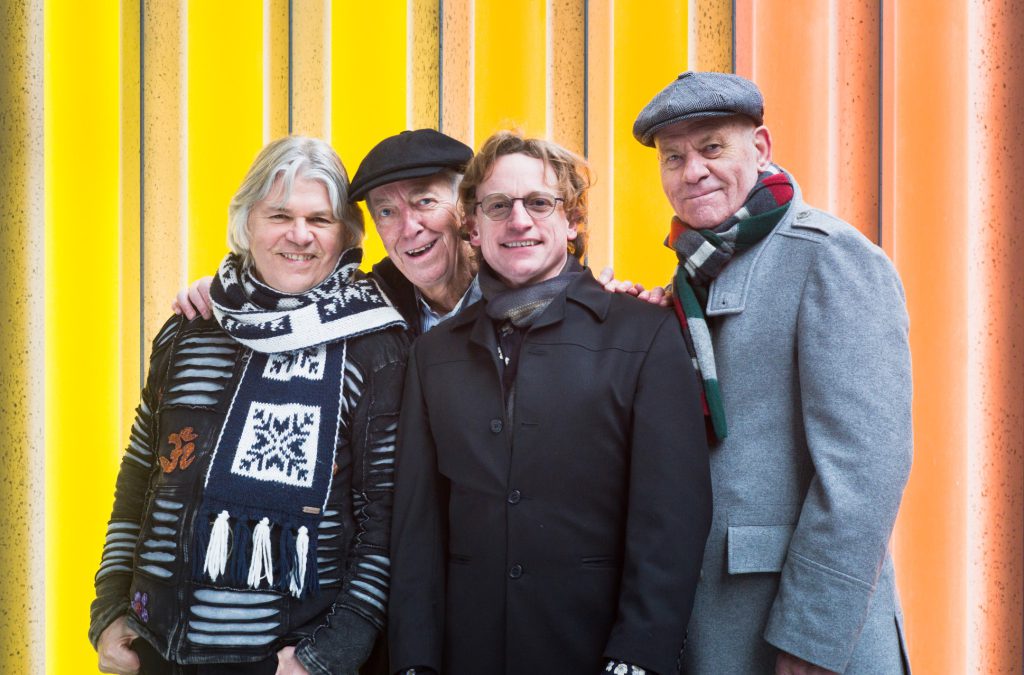 In October 2021 Mark was contacted by hit band 'The Rubettes' original Vocalist & Keyboard player, Bill Hurd, who asked him join the group with the original bassist, Mick Clark and the original drummer, John Richardson.
In December 2021 the group had Christmas chart success by achieving Number 7 in the UK Retro charts with Mark on lead vocals with the hit song
"I Can't Believe It's Christmas"
Lead Guitar & Vocals with The Rubettes.
Boogaloosa – festival band performing New Orleans funk.
Backing various 60's artists on Lead Guitar & Backing Vocals as part of vocal harmony group Gidea Park.
These artists have included…
Mick Avory & John Dalton (Kinks),
Eric Haydock (Hollies),
Dave Berry,
Mike D'Arbo (Manfred Man),
Peter Donegan (Lonnies Son),
Alan Carvel (Elton John),
Jess Conrad,
Colin Hare (Honeybus),
Alan Warner (Foundations),
Karl Green (Hermans Hermits),
Beaky (DDBM&T)
Billie Davis,
Derek Quinn (Freddie & the Dreamers),
Clem Cattini (Tornadoes)
Jim Rodford (Argent, Zombies),
Simon Aldridge (Edison Lighthouse),
Wayne Fontana…

Theatre pit work as part of Northampton Gang Show band.
Viva Las Vegas Showband with Simon Patrick as Elvis – UK & Europe, specialising in Scottie Moore and James Burton guitar styles.
Guit/Vox – Disco Band 'Streetwise' touring Holiday parks & Airbases.
Lead vocals/guitar with leading Midlands Wedding band 'Pure Genius'.
Cabaret group 'Stepping Up'.
Songwriting and performing with local originals artist 'Warehouse' including recording local hit 'Sixfield Boys' for the The Northampton Football Club during 1997 playoffs at Wembley.
Fronting various groups playing WMClubs in the UK.
First UK tour YMCA band Tensing
         – Guitar/Vox with of a 11 piece band & 50 piece choir
TV role (Ch 4 drama production – After the ball)
First time on stage (singing Blue Suede Shoes City Rd WMC, Sheffield)